RSIC 1 Sound Clips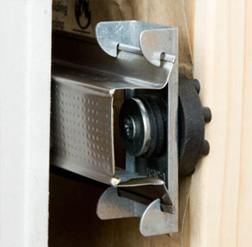 PAC International
was the first company to introduce Sound Isolation Clips for superior soundproofing performance in walls and ceilings. The RSIC-1 Sound Isolation Clip can be used to create floated walls and ceilings, in both commercial and residential projects. By breaking the vibration path from one side of a wall to the other, RSIC-1 Clips absorb the noise before it gets to the other side- particularly low frequency vibrations like sub woofers, and very loud voices.
WE HAVE 1000'S OF RSIC-1 CLIPS IN STOCK, WE CAN SHIP TODAY!
GET A DELIVERED QUOTE NOW – Call 704-504-1127 or complete the form to the right and we will reply quickly
Contact Us
Please enter your contact information below.